High School Students and New Graduates
Explore your interests without the cost or commitment of college.
Enroll today.
Career Switchers
Prepare for a career in cybersecurity, data analytics, or software development at the


Enroll today.
What I care about
Making school less miserable for kids:
---
---
Fixing corporate training:
---
The majority of corporate training programs are weak, ineffective, costly, and inconvenient for the time-pressed employees they are supposed to train. Designing World-Class e-Learning explores on-line learning--today's hottest business training topic--and explains the "learning-by-doing" approach that the author and his firm have used to develop effective on-line courses for Harvard Business School, IBM, GE, Columbia University, and other world-leading organizations.
Roger Schank, a leading E-learning guru and innovator, demonstrates steps and strategies proven to excite employees, make them want to learn, and decrease training costs while increasing productivity. Schank's approach to E-learning involves:
e-Learning by doing
Encouraging learners to fail--and learn from failure
Just-in-time storytelling from experts
Powerful emotional impact.
From Roger C. Schank -- one of the most highly respected thinkers, writers, and speakers in the training, learning, and e-learning community -- comes a compelling book of essays that explore the myriad issues related to challenges faced by today's instructional designers and trainers.
The essays offer a much-needed perspective on what trainers do, why they do it, and how they do it. Lessons in Learning, e-Learning, and Training serves as a barometer to the issues that often perplex trainers and helps to illuminate three main points: what can and cannot be taught; how people think and learn; and what technology can really effectively provide. In addition, each essay is filled with practical guidance and includes a summary of ideas, tips and techniques, things to think about, checklists, and other job aids.
---
Getting the right information to people at the right time:
---
---
Building the right kinds of artificial intelligence systems:
---
---
Empowering people to develop effective learning experiences:
---
---
Understanding how the human mind works:
---
This book reflects a convergence of interests at the intersection of psychology and artificial intelligence. What is the nature of knowledge and how is this knowledge used? These questions lie at the core of both psychology and artificial intelligence. The psychologist who studies 'knowledge systems' wants to know how concepts are structured in the human mind, how such concepts develop, arid how they are used in understanding and behavior. The artificial intelligence researcher wants to know how to program a computer so that it can understand and interact with the outside world_ The two orientations intersect when the psychologist and the computer scientist agree that the best way to approach the problem of building an intelligent machine is lo emulate the human conceptual mechanisms that deal with language_ There Is no way to develop adequate computer 'understanding' without providing the computer with extensive knowledge of the particular world with which it must deal. Mechanistic approaches based on light logical systems are inadequate when extended to real-world tasks. The real world is messy and often illogical. Therefore artificial intelligence (henceforth AI has had to leave such approaches behind and become much more psychological. At the same time, researchers in psychology have found it helpful to view people as 'information processors' actively trying to extract sense from the continual flow of information in the complicated world around them. Thus psychologists have become more interested in machine models of real-world knowledge systems. The name 'cognitive science' has been used to refer to this convergence of interests in psychology and artificial intelligence.
This working partnership in 'cognitive science' does not mean that psychologists and computer scientists are developing a single comprehensive theory in which people are no different from ma chines. Psychology and artificial intelligence have many points of difference in methods and goals, Intellectual history, like political history, is full of shifting alliances between different interest groups. We mention this because for many commentators, the blood quickens when computers and human beings are associated in any way. Strong claims for similarity are countered by extravagant alarm. Enthusiasts and horrified skeptics rush to debate such questions as whether a computer could ever be in love. We are not interested in trying to get computers to have feelings (whatever that might turn out to mean philosophically), nor are we interested in pretending that feelings don't exist. We simply want lo work on an important area of overlapping interest, namely a theory of knowledge systems. As it turns out, this overlap is substantial. For both people and machines, each in their own way, there is a serious problem in common of making sense out of what they hear, see, or are told about the world. The conceptual apparatus necessary to perform even a partial feat of understanding is formidable and fascinating. Our analysis of this apparatus is what this book is about.
Roger Schank loves to eat and drink. He also loves to think about eating and drinking. Most of all, he loves to think about thinking about eating and drinking. And in The Connoisseur's Guide to the Mind he takes us on an idiosyncratic tour of restaurants and wineries in order to explain how we think and how we learn. By showing what we do when we read a menu, select a wine, sample a dish, argue with a waiter, or recall a favorite meal, this fascinating and accessible book illustrates what kinds of mental operations we perform, why we do what we do, and how we remember - in general, what it means to be intelligent. With wit and insight, Schank reveals the importance of stereotypes in learning, the role of stories in explanation, the significance of 'default fillers,' the problem of 'inference explosion,' and the relationship of expectations and predictions to understanding. Through lively anecdotes on topics ranging from three-star restaurants to Burger King, from vintage champagnes to jug wine, The Connoisseur's Guide to the Mind helps us comprehend the mental processes we have used throughout our lives without ever really thinking about them. Along the way, we learn where to find the best ham in Spain, how McDonald's differs from Lutece, what it means to be an expert, how to get by in a Korean restaurant without English menus, and how to learn by doing. Provocative, instructive, and amusing, The Connoisseur's Guide to the Mind is an adventure in learning for diners, drinkers, and readers.
---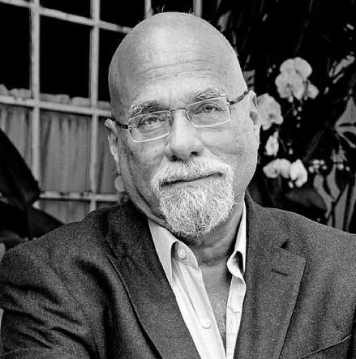 About Roger Schank
Roger Schank. Ph.D., is the Chairman and CEO of Socratic Arts, a company that delivers Story-Centered Curricula to businesses and schools. He is also the Executive Director and founder of Engines for Education.
Previously, Dr. Schank was the Chief Education Officer of Carnegie Mellon's West Coast campus, where he introduced the idea of master's degrees that use a Story-Centered Curriculum in lieu of the traditional course-centered approach. He was the founder of the Institute for the Learning Sciences at Northwestern University where he was John Evans Professor of Computer Science, Education, and Psychology, (now Professor Emeritus).
Prior to coming to Northwestern University, Dr. Schank was Professor of Computer Science and Psychology at Yale University and Director of the Yale Artificial Intelligence Project. He was also a visiting professor at the University of Paris VII, Assistant Professor of Linguistics and Computer Science at Stanford University, and research fellow at the Institute for Semantics and Cognition in Switzerland.
Dr. Schank is a fellow of the AAAI, the founder of the Cognitive Science Society, and co-founder of the Journal of Cognitive Science. He holds a Ph.D. in Linguistics from the University of Texas. One of the world's leading Artificial Intelligence researchers, Dr. Schank is the author of more than 125 articles and publications. He has written more than 30 books.
If you'd like to contact Professor Schank, visit the Socratic Arts or Engines for Education website to find out how.